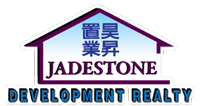 Ke (Ken) Xu
Licensed Real Estate Broker

Welcome to Jadestone Development Realty!
We're the expert realty company New Yorkers come to in order to get the job done. Whether you are buying or selling, our professional team has the experience and commitment to get you successful results! We have qualified buyers willing and ready to buy.
Featured Property

$750,000
2 Bedroom
Brooklyn, NY
More Details